Gallery Debut of "Grace" & "Dismantled Self", Giclée Printed Digital Paintings.
Casting Hope – Saturday, June 18th – 5-8pm
608 North Ave, Waukegan
Thank you everyone who Stopped by the Artpie gallery during June's Artwauk for the "Casting Hope" art exhibition which featured 3 of my works "Grace", "Dismantled Self" & "Wait". I posted a few pictures of the show on my instagram feed if you would like to see them.
The exhibition also featured works by: Karl Fay, Alexandria McCroy, Susan Bailey, Justin Feinberg, & Adam Reh.
Curated by Luke McFadden & Ben Squires and Sponsored by Christian Neighbors Church.
This was the first time in which "Grace" & "Dismantled Self" were on display. This show was one night only but prints of my Three works are still available in the KeithRyanStudio online shop.
Support local, Support the Arts!!!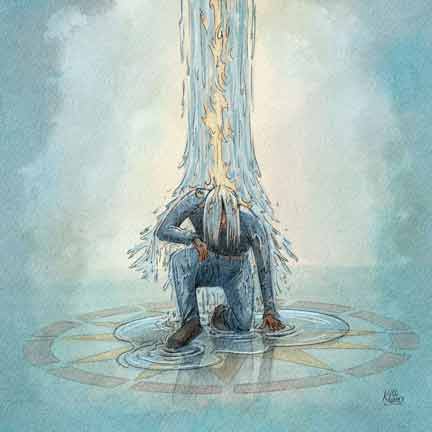 Digital Painting
Grace appears.
Grace offers salvation.
Grace justifies.
It is poured out generously, not because of anything righteous we have done, but because of His great mercy.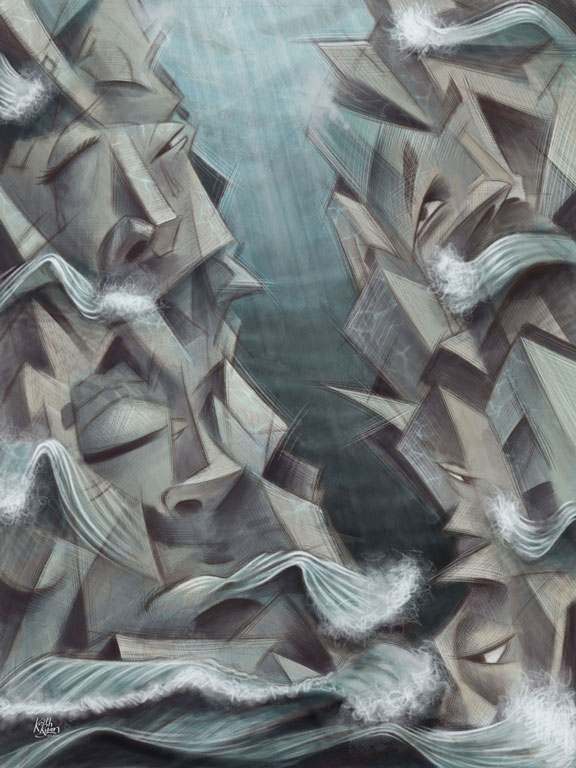 Digital Painting
This piece was inspired by a poem written by Erin Ward. You can read more about it and see the poem by clicking on the painting image.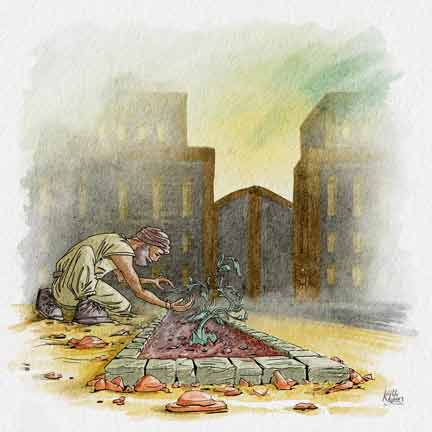 Digital Painting
"Wait" is a reminder to make the best of the time we have, to use that time to cultivate and grow both us and our communities. It's a purposeful waiting as we "wait" for the gates of the city to be thrown open.