Keith Ryan Studio
Art, Ideas, Possibilities & Discovery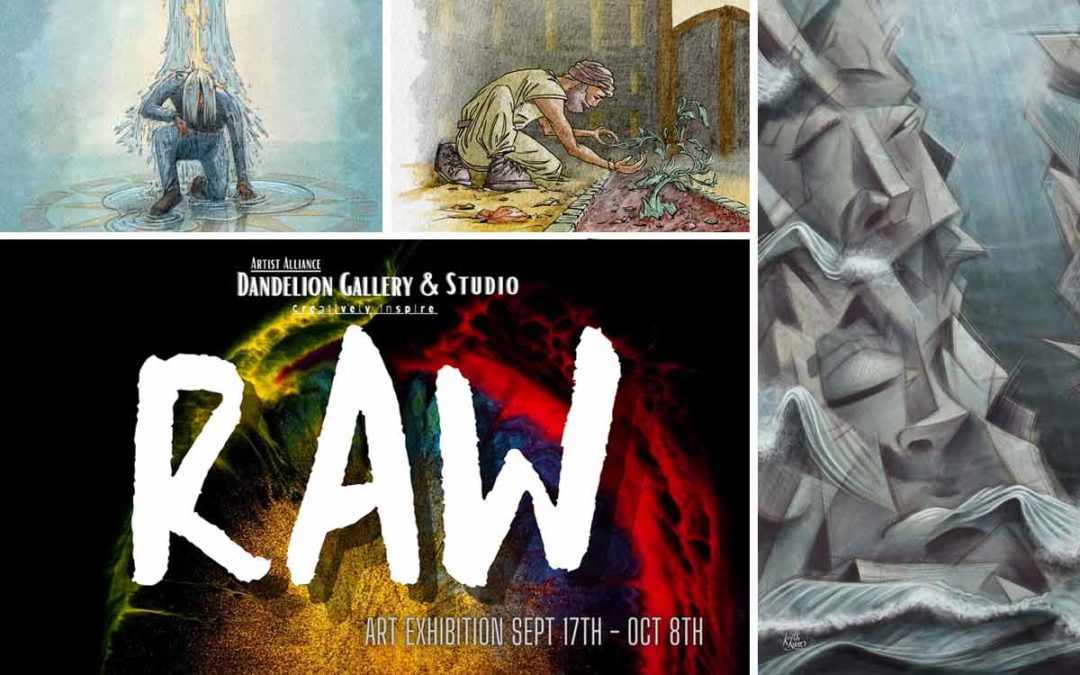 Dandelion Gallery Show, Featuring 3 Artworks: "Grace,"  "Dismantled Self", and "Wait" Giclée Printed Digital Paintings.
Raw – Saturday, September 17 – Saturday, October 8, 2022
ArtWauk September 17th 5-9pm
608 North Ave, Waukegan
Dandelion Gallery & Studio presents "Raw." An exhibition of artwork produced from the Artist's raw state of mind and emotion. This intriguing exhibition emphasizes emerging artists' natural ability to produce thought-providing pieces made outside the academic tradition of fine art. I am honored to be featured in this exhibition among Dandelion Artist Alliance Amateur Artists and Community Artists, Regina Ragans-Stauffer, and Sarah Molskow.
Stop in on Sept 17th for the showcase event during ArtWauk from 5-9pm. This is a free community event for all to attend. Evening festivities include Artist Meet & Greet, Community canvas, and an art activity.
The art exhibition features 3 of my works "Grace", "Dismantled Self" & "Wait". If you aren't able to stop by in person, prints of my works are available for purchase at the KeithRyanStudio online shop.
Support local, Support the Arts!!!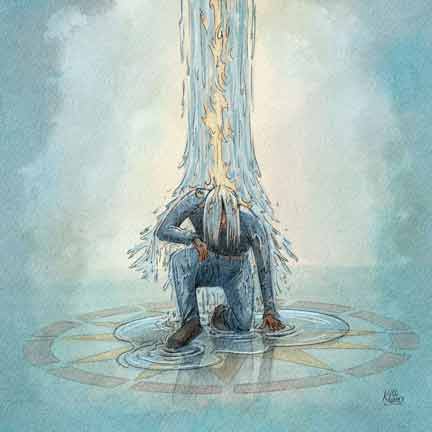 Digital Painting
Grace appears.
Grace offers salvation.
Grace justifies.
It is poured out generously, not because of anything righteous we have done, but because of His great mercy.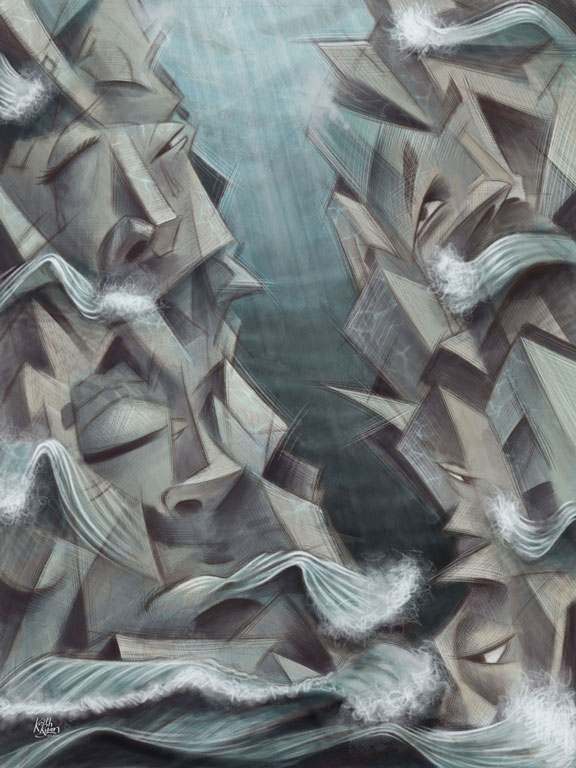 Digital Painting
This piece was inspired by a poem written by Erin Ward. You can read more about it and see the poem by clicking on the painting image.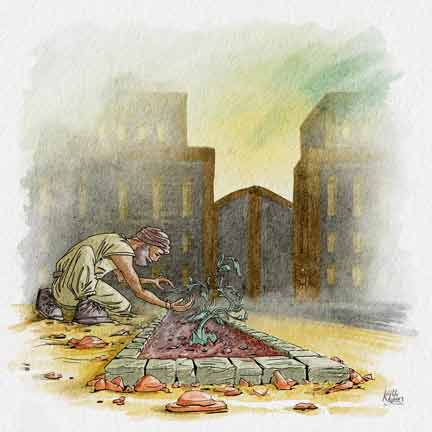 Digital Painting
"Wait" is a reminder to make the best of the time we have, to use that time to cultivate and grow both us and our communities. It's a purposeful waiting as we "wait" for the gates of the city to be thrown open.
Brand new "Pumpkin Farm" print and stickers.
Celebrate the greatest season of all – autumn – with this new full color "Pumpkin Farm" 12×18 print as well as a new "Happy Fall" sticker pack.
Pumpkin Farm is a tribute to the playfulness and creativity of the fall season, especially on Halloween.
Its crisp air bites our noses and cheeks. The crunchy colorful leaves all around us on the ground. Smiling, bumpy pumpkins fill the walkways. We layer in cotton and wool, hooded sweatshirts, topped with hats or wigs and jackets. We display our silly scariness and spooky friendliness; a playful creativity of the past, present, and future. The strong winds blow, temperatures drop and gloomy skies make themselves known. And we forgive it all over again, capturing a photo of every moment before our fingers and toes turn numb.
This image was created one sketch per day for 31 days, as a part of the #inktober art challenge, resulting in all 31 #inktober prompts in one illustration! See the whole journey, prompt by prompt, on Instagram.
Each of these words is depicted in the artwork: Crystal, Suit, Vessel, Knot, Raven, Spirit, Fan, Watch, Pressure, Pick, Sour, Stuck, Roof, Tick, Helmet, Compass, Collide, Moon, Loop, Sprout, Fuzzy, Open, Leak, Extinct, Splat, Connect, Spark, Crispy, Patch, Slither, Risk
Giclée-printed on 12×18, the artwork is 10×15. Printed on museum-quality, acid-free matte paper.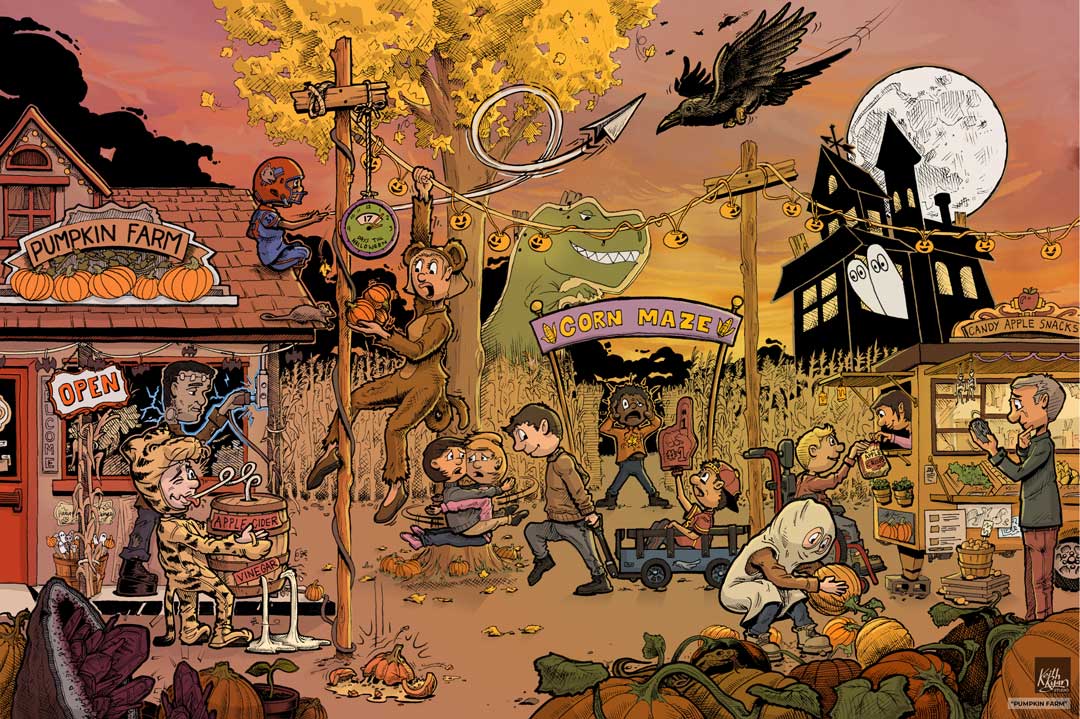 Celebrate fall and rekindle childhood memories with this festive 12×18 "Pumpkin Farm" art print.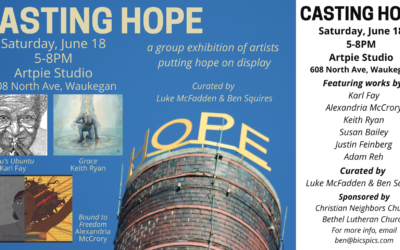 Gallery Debut of "Grace" & "Dismantled Self", Giclée Printed Digital Paintings. Casting Hope - Saturday, June 18th - 5-8pm608 North Ave, Waukegan Thank you everyone who Stopped by the Artpie gallery during June's Artwauk for the "Casting Hope" art exhibition which...
read more
Art Prints
Stop by the KeithRyanStudio Shopify Shop and purchase some art to lift up your spirit.