Dandelion Gallery Show, Featuring 3 Artworks: "Grace,"  "Dismantled Self", and "Wait" Giclée Printed Digital Paintings.
Raw – Saturday, September 17 – Saturday, October 8, 2022
ArtWauk September 17th 5-9pm
608 North Ave, Waukegan
Dandelion Gallery & Studio presents "Raw." An exhibition of artwork produced from the Artist's raw state of mind and emotion. This intriguing exhibition emphasizes emerging artists' natural ability to produce thought-providing pieces made outside the academic tradition of fine art. I am honored to be featured in this exhibition among Dandelion Artist Alliance Amateur Artists and Community Artists, Regina Ragans-Stauffer, and Sarah Molskow.
Stop in on Sept 17th for the showcase event during ArtWauk from 5-9pm. This is a free community event for all to attend. Evening festivities include Artist Meet & Greet, Community canvas, and an art activity.
The art exhibition features 3 of my works "Grace", "Dismantled Self" & "Wait". If you aren't able to stop by in person, prints of my works are available for purchase at the KeithRyanStudio online shop.
Support local, Support the Arts!!!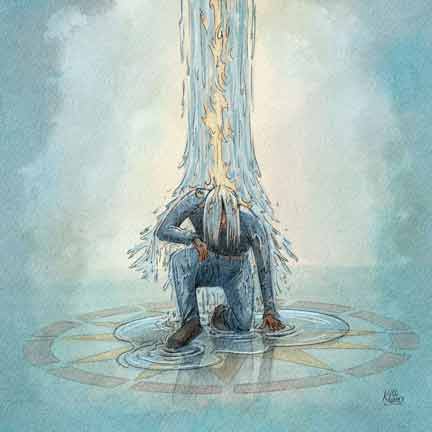 Digital Painting
Grace appears.
Grace offers salvation.
Grace justifies.
It is poured out generously, not because of anything righteous we have done, but because of His great mercy.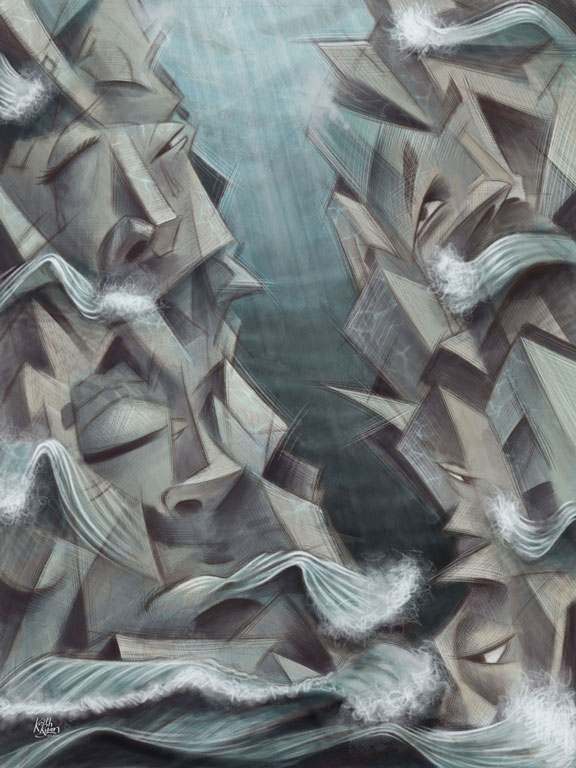 Digital Painting
This piece was inspired by a poem written by Erin Ward. You can read more about it and see the poem by clicking on the painting image.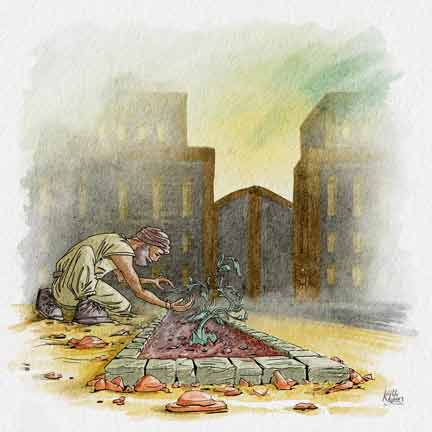 Digital Painting
"Wait" is a reminder to make the best of the time we have, to use that time to cultivate and grow both us and our communities. It's a purposeful waiting as we "wait" for the gates of the city to be thrown open.